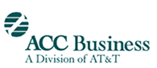 ACC Business is a specialized brand from AT&T, providing all its customers access to the largest, most advanced and reliable telecommunications network in the world. ACC Business offers a suite of essential products including MPLS, Ethernet, Managed Internet Service, Private Line, Local and Long Distance services. Their simplified products that give customers the essential telecom features they require.
---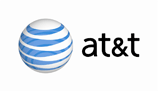 AT&T Inc. is a premier communications holding company. Its subsidiaries and affiliates – AT&T operating companies – are the providers of AT&T services in the United States and around the world. With a powerful array of network resources that includes the nation's fastest 3G network, AT&T is a leading provider of wireless, Wi-Fi, high speed Internet and voice services.
---

CenturyTel is a leading provider of communications, high-speed Internet and entertainment services in small-to-mid-size cities through our broadband and fiber transport networks. Included in the S&P 500 Index, CenturyTel delivers advanced communications with a personal touch to customers in 25 states.
---

Cox Communications is a broadband communications and entertainment company, providing advanced digital video, Internet, telephone and wireless services over its own nationwide IP network. The third-largest U.S. cable TV company, Cox serves 6.2 million residences and businesses. Cox Business is a facilities-based provider of voice, video and data solutions for commercial customers and Cox Media is a full-service provider of national and local cable spot and new media advertising.
---

Frontier Communications Corporation is one of the nation's largest rural local exchange carriers. They offer local and long-distance telephone service, Internet access, wireless Internet access, digital phone, DISH satellite TV and more.
---

OneNeck IT Services is a premier enterprise hosting and managed services provider. OneNeck provides a comprehensive, flexible suite of ERP application management services designed specifically to help mid-market companies improve ERP system performance. OneNeck also offers a wide range of IT hosting and managed services, including high availability infrastructure management and virtual private server hosting. OneNeck's solutions and services allow customers to have a single service provider for complex and critical system implementation, integration, management and hosting.
---

XO Communications is one of the nation's largest communications service providers focused exclusively on businesses, government, domestic and international telecommunications carriers, cable companies, content providers and mobile wireless companies.